We encourage you to visit the Friends Wilderness Center and ask that you read the following tips so that your visit will be a rewarding and safe experience.
Any first time visitor should contact the General Manager to see about availability of facilities, to get accurate directions, or for details on events. Our trails are not paved and cannot accommodate people in wheelchairs.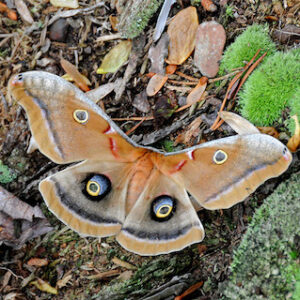 We recommend that you consult our
driving directions
to the the Friends Center before driving out to visit. Additionally, we recommend that people visiting us for the first time arrive during daylight to see road conditions and signage. If you cannot get here in daylight, please call the General Manager ahead of time to be met where you turn off the paved road.
From the Niles Cabin it is about a 20-minute walk to the Mongolian yurt and Tree House. One may also drive up to near the Tree House or Mongolian yurt on a gravel road.
Most trails are easy to moderate in difficulty. We offer a map at Niles Cabin and can recommend hikes based on their difficulty. It will guide you to some unusual and enjoyable natural and hand-built points of interest.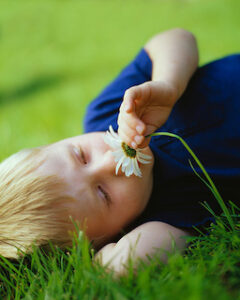 The woods are a great place for children. Obviously, awareness and adult supervision is needed, especially while in our tree house or around our ponds.
Cats are not allowed.
Dogs are welcome on a leash:
Contact Us before you plan to bring your dog. There might be a conflict with a scheduled group.
Bring plenty of drinking water for your dog.
Also, give your dog a tick prevention product.
When home, give your dog a good grooming for ticks. Reference
Wear light colored clothing to aid in detection of ticks.
Bring a spray or roll-on insect repellent that is formulated to repel ticks. Carefully follow directions on container. There are many repellants that do not contain DEET but can still be effective in repelling ticks.  REI carries Repel, a plant based Lemon & Eucalyptus insect repellent that repels mosquitoes and deer ticks for up to 6 hours.
Check for ticks after walking around Rolling Ridge (and anywhere in the eastern United States), especially between March and November.  The Deer Ticks that carry Lyme Disease (which the larger "dog" ticks do not) can be smaller than a poppy seed and thus can be easily overlooked.
Ticks can be found anywhere on the body but are most commonly found on ankles, waist, neck, and chest. Tucking pant legs into socks is an easy way to prevent ticks from gaining easy access to your ankles and legs.
Remember that all deer ticks do not carry Lyme disease.
Information on ticks is at: Loudoun County, Virginia, Health Dept., US Centers for Disease Control or in a notebook in the Niles Cabin.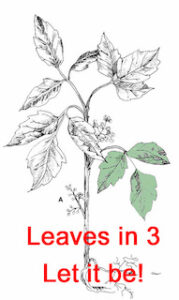 Wildlife, Weather, and Safety
Poison oak, poison ivy, changing weather conditions, wildlife, and open bodies of water are all present on FWC property. Be aware that they are here and grant them the respect they are due to ensure your comfort and safety.
Air temperatures here may be up to 10 degrees cooler than in the city and may change dramatically if a weather front moves through, so dress accordingly.
Hunting is allowed only by a small hunt club in season and is separate from most of the hiking trails. You can check with our Resident Manager about hunting season and take the basic precautions in season by wearing one of our orange vests and avoiding the marked hunting areas.
Off trail hiking may be enjoyable, but brings added risks including rusted barbed wire from fences of long ago and an unlikely but possible encounter with a snake. There are a few rare plants on the property which could be damaged by foot traffic, so it is best to stay on the trails.
Cell phones are not reliable out here so do not depend on being able to call. When its possible to get a tower, Sprint and AT&T get okay reception; Verizon's reception is poor to nil.   A text message may get through when a voice call will not. There is a land line phone in Niles Cabin which may be used.
Camping is available in the tree house/yurt area and also inside the Geodesic Dome. Bring your own camping gear. Campfires must be in existing fire pits at the tree house/yurt and Geodesic Dome and never left unattended. Some cut firewood may be available. We ask that you first pick up and cut fallen wood for yourself and the next camper who comes along. The tree house and yurt share a basic outhouse.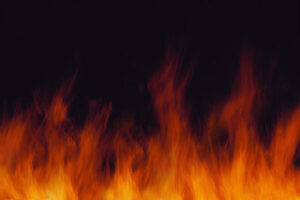 We offer pre-arranged meals at Niles Cabin. Tell the General Manager in advance if you want to have home-cooked meals at the Cabin. Vegetarian or special dietary meals can be arranged. For daytime events, you're welcome to bring your own prepared food that does not require use of the kitchen. If staying overnight in the Cabin, dinner and breakfast are included. If camping, you can request dinner or breakfast. Any water other than in the Cabin should be purified before consumption.
Basic outdoor checklist, depending on whether you are hiking or camping, includes:
hat
rain or windbreaker jacket
sunscreen
bug repellant
drinking water
whistle
compass or GPS
flashlight with batteries
trail snacks
basic first aid kit
journal
binoculars
The Niles Cabin has a small library of nature, spiritual, Quaker, and other books.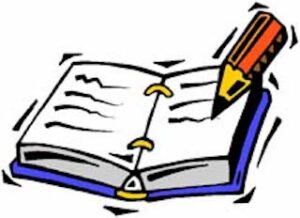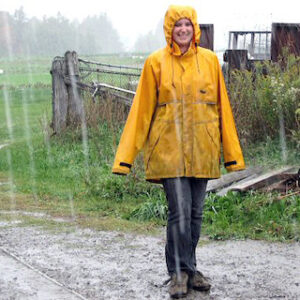 We ask that you give Nature the opportunity to work its magic on you and to make this possible, we request that you leave all electronic entertainment devices such as radio, iPod, DVD player, etc., at home.  FWC offers you a rare opportunity to get away from all the noises, flickering screens and distractions of daily life in and around the city that get in the way of your hearing your quiet inner voices. FWC offers you an ideal opportunity to Relax, Renew, Restore!  Make the most of it and take away memories that will last a lifetime.