Please take a moment to review our events and programs listed below, and
click on the registration button to sign up via Eventbrite.

Our Currently Scheduled Programs
Visit our 2022 Programs Page for a listing of our currently scheduled events and programs.
How To Reserve Space At A Program
Please contact Kimberly Benson, FWC's General Manager, at 304-261-7956 or Center@FriendsWilderness.org preferably at least two days in advance of the program to determine if space is still available for the event in question, and if so, to let her know you will be coming.   In the event that you subsequently find out you will be unable to attend, please call to cancel your reservation. Space at most programs is limited so your consideration in making and cancelling reservations is both necessary and appreciated.
All programs are offered free of charge (except those that may involve reimbursement for specific materials).   While we honor this 'no cost' pledge we suggest a donation of $10.00 per person attending an event or program since donations are the only source of operating funds for FWC.  If you are moved to make a donation in excess of $10 for a program at FWC, we will certainly be most appreciative.
Meals are not currently being offered during the pandemic.  If a meal is offered with an event and you plan to eat with us, please register with Kimberly in advance. Typical costs for meals are: Lunch $ 10; Dinner $10; take $2 off for children 6 years old and under. Our usual fare is simple, made fresh, and routinely gets rave reviews from participants.  We usually offer a vegetarian option. You are always welcome to bring your own food and beverage but we request that you take all recyclable material home with you.
Most programs are held at Niles Cabin or begin there before moving on to a secondary location close by.  Important Note:  First time visitors should print out travel directions from this website before driving out since on-line services such as MapQuest and Google and GPS units will not give you complete directions needed to reach the Niles Cabin. Once you get to the gravel road, there are signs to Niles Cabin, Friends Wilderness Center, and FWC but it will help to have the printed instructions from the website just to be on the safe side.
Get Notifications of Upcoming Events
To join our event email list: Click &  send us your First Name, Last Name, & email address.
To receive a printed copy:  email us your First Name, Last Name, & postal address
or mail your request to Friends Wilderness Center, 305 Friends Way, Harpers Ferry, WV 25425.
Per our Privacy Policy, we will not lend, trade, rent, sell or access your e-mail/postal address or other contact information to anyone.
Our Programs' Special Gifts
Our programs offer experiences that cannot be readily found indoors at conventional venues in the city, and the 3 R's and the 3 M's are a convenient way of identifying what makes our programs special.
FWC programs allow you the opportunity to Relax, Renew, and Recharge. When visitors gather to share time, food, and ideas in the arms of the Blue Ridge, they are able to let the worries of the day drop away ….. and as they do, their minds, bodies and hearts all find a slower, more natural pace. Then, more relaxed and open, visitors are able to take in the intangible gifts of the natural world and feel their energy picking up….. a sense of optimism and hope replacing ennui and cynicism… and a real sense of personal well-being suffusing them from head to foot. They have relaxed, been renewed, and leave recharged.
The three most important intangibles underpinning the 3 R's are the 3 M's: Memories; Moments; and Magic.
Perhaps the nicest things you take home with you from your visit to the Friends Center are the memories: how nice it was to wake up on a crisp, cold morning and smell wood smoke; the sounds from your walk or sit on the bench; or the way the light played across the surface of the pond as the fog lifted and the sun rose. These help focus moments in which we see something of extraordinary beauty, we have a real 'Aha!' insight, or we feel taken out of ourselves into something larger and grander and more wonderful than our everyday life. The exquisite coloring of fall leaves. That flash of 'Aha' about how to deal with that problem that was turning over in the back of your mind while you gazed at the flowing water. The feelings that arose as you watched clouds cross the full moon rising above the trees.
Lastly there are the unexpected, serendipitous and wonderful bits of magic that often spice up your visit….. an owl flew silently through the woods just as you were thinking of a wise elder who mentored you years ago….. the words of Thoreau that suddenly jumped off the page and shook you awake even though you had read that same passage many times before. Magic happens at the Friends Center, and the comments left by visitors in the Niles Cabin Guest Book reflect that.
Regardless of whether you come to participate in a Work Day or for a poetry workshop, the Friends Center offers you the 3 R's, the 3 M's and much, much more. Please pay us a visit and discover these gifts for yourself.
Illustrating the variety of the programs we offer, here is a partial list of some prior events:
Hike to the Shenandoah River
Nature Journaling
Bird and Tree Identification Walk
Hike to Crescent Rock
Cabin and Trail Workday, October
Year End Reflections Hike
Stargazing, Semi-Annual
Spring Peeper Hike April
Open House and Wildflower Hike
Offer to Lead A Program of Your Own
As a member of our growing community of caring people who appreciate those special sources of sustenance that are found only in Nature, we hope you will not only participate in our programs but contact us if you feel moved to share your special talents, skills, training or insights by offering a program of your own design at FWC.  We are delighted to draw upon the amazing resources resident in our community and would be happy to host a program of yours if it is consistent with our mission, goals and values.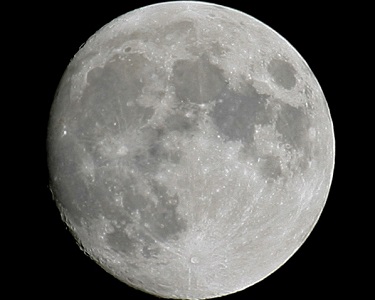 Hold A Family, Personal, or Organizational Getaway at FWC
You can design or hold your own event at Friends Wilderness Center. We have had weddings, meetings, committee brainstorming sessions, staff getaways, silent retreats, escapes for authors to write, and more. Contact Kimberly at 304-261-7956 or Center@FriendsWilderness.org to discuss dates, any special arrangements, logistics and costs.